About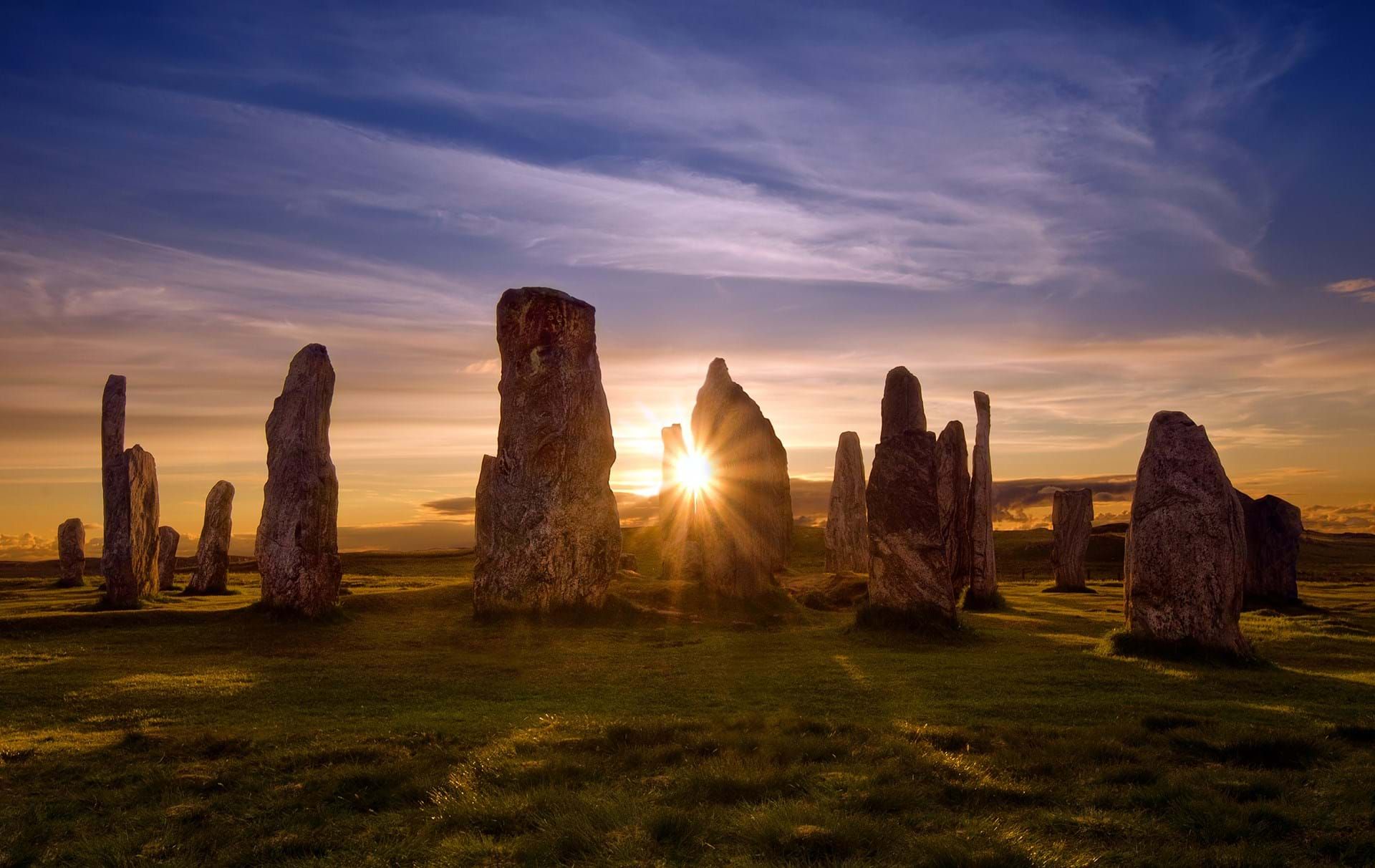 Welcome to Brightwater Holidays, a premier specialist tour operator founded in 1992. As part of the esteemed Specialist Journeys group, we have made it our mission to provide quality garden and special interest tours to individuals, private clubs and societies up and down the country. Helping our guests to expand their horizons and fulfil their travel dreams is our privilege — if there's a garden or archaeological site you've always wanted to see, we'd love to help you see it. Our dedication to excellence has earned us numerous accolades, including prestigious British Travel Awards in categories such as Best Coach Holiday Company and Best Special Interest Holiday Company.
The perfect choice, Brightwater Holidays
When choosing a company to book a holiday with, there are many things to consider. Choose Brightwater Holidays and look forward to a trip booked by multi-award-winning specialists with our 30 years of experience in the travel industry. We pride ourselves on creating memorable itineraries that visit the world's most spectacular gardens.
Fantastic value for money
With the cost of almost everything on the rise, we understand how important it is to offer affordable holidays where many aspects are included, leaving you free to enjoy your time away with very little to worry about. With Brightwater, everything is taken care of so all you need to do is to choose your holiday and meet us at your pick-up point. One of our experienced Tour Managers will be on hand throughout to ensure the smooth running of your trip and other inclusions range from all visits as per the itinerary to hotel accommodation, not forgetting transport between visits abroad one of our comfortable coaches.
Hassle-free travel
An escorted coach tour is the ultimate hassle-free way to enjoy a holiday. Our friendly drivers will collect you from your designated pick-up points, your luggage will be safely stowed away and you can sit back and enjoy the view as your trip gets off to a relaxing (and often scenic) start.
Let the experts take the lead
We know that planning a holiday involves visits to multiple gardens or different islands can be quite a challenge, what with the logistics of travelling from one place to another or ensuring you arrive on time for ticket entry, so choose a Brightwater holiday and we'll do that for you.
Knowledgeable tour managers
All of our holidays are led by experienced and friendly Tour Managers, among whom you will find a former Head Gardener to HM the Queen Mother at Windsor, popular horticulturalists, award-winning garden designers and broadcasters.
More sightseeing opportunities
Travelling by coach also offers a chance to see more of your chosen destination. While we take the fastest routes to get you to and from your holiday, we also consider your viewing pleasure as we go, factoring in some fantastic opportunities for sightseeing where possible.
We cater for different needs and activity levels
As our collection of holidays is so broad, it means that we can cater for all kinds of interests – from ancient archaeological sire to island-hopping adventures – and varying activity levels.
Personalise your holiday
When you travel with Brightwater Holidays, your enjoyment of the trip is our priority. This is why we offer a variety of ways in which you can tailor your holiday to best fit your needs as there are always things we can do to help! From extending your stay with extra nights before or after your escorted tour to room upgrades and even booking regional flights, there's nothing we can't help with.
No. 1 for Garden Holidays
Whether you're green-fingered or you simply enjoy the peace and serenity that walking around a beautiful garden can bring, there is bound to be a garden holiday for you. Our range is incredibly broad, taking in both public and private gardens at home and abroad, and not forgetting those all-important horticultural events such as flower shows and festivals. So, why are we considered No.1 for garden holidays? Let's find out…
Visits to well-loved flower shows
We couldn't create garden tours without including some of the most exciting events on the horticultural calendar, which range from the legendary RHS Chelsea Flower Show to the International Rose Festival in Grasse.
Access to private gardens
Due to the fact that we have been operating award-winning coach holidays for over 30 years now, we have formed great relationships with garden owners – many of them who own private gardens – which enables us to grant you access!
Itineraries that showcase the 'best of'
When we design our garden itineraries, we are sure to include all the highlights a particular area or region has to offer, so that you can get the very best out of your chosen destination.
The grounds of historic houses
As you know, many of the UK's historic houses and castles are known for their glorious grounds, and we visit a fabulous array of these throughout our portfolio of garden holidays. How about a bit of history or a special encounter along the way?
Gardens at home and abroad
We may be a UK-based tour operator, but our garden holidays can take you all over the world. We have many stunning itineraries on offer that visit gardens in destinations as diverse as France, Italy, Japan and the Caribbean island of Grenada, to name but a few.
No. 1 for Scotland
2022 marked our 30th anniversary, which means we've been bringing groups of guests to our home country of Scotland for over three decades now. With this kind of longevity comes a lot of experience, and our time in the travel industry has allowed us to become the No.1 tour operator for holidays to Scotland. So, choose Brightwater for your next Scottish holiday and see why we're the top choice for this, our most beloved destination.
Broad range of itineraries
We have an incredibly broad range of scenic Scottish holidays, more than any other, and the majority of our tours are well established, as they have been running for decades. We often introduce new itineraries, but the majority are tried and tested.
No and low single supplement
Our Scotland holidays continue to be so popular with guests that we have created as many low and no single supplement spaces as possible to ensure that our trips also cater to our valued solo travellers. No and low single supplement Our Scotland holidays continue to be so popular with guests that we have created as many low and no single supplement spaces as possible to ensure that our trips also cater to our valued solo travellers.
Knowledgeable and experienced tour managers
We have a team of highly experienced tour managers who know Scotland inside out, and as well as ensuring the holiday runs smoothly they will provide key facts and figures about each destination on the tour.
Personal experience of the locations
Between us, the members of the Brightwater team have personally visited every island and destination among our Scottish portfolio. We have extensive experience in our home country, which allows our tours to be the very best they can be.
We cater for different needs and activity levels
As our range of Scottish holidays is so broad, it means that we can cater for all kinds of interests – from ancient archaeological sites to island-hopping adventures -and activity levels. So, whether you want to sit back and enjoy the view or head out on an active walking tour, there's something for everyone.
Customer Testimonials
We also value feedback shared by guests when they return from our carefully crafted holidays and here are some of our most recent reviews:
"Enjoyable. Interesting itinerary and excellent company. Met very pleasant people." – Guest on Gardens of Dumfries and Galloway 16 Jul 2023
"Thoroughly enjoyed it, I have already booked another Brightwater holiday." – Guest on Shetland and its Outer Isles 16 Jul 2023
"Up to the usual Brightwater standard and well organised. Possibly one of the best Brightwater Scotland tours I have been on." – Guest on Highland Wildlife Safari 21 Jul 2023
"Outer Hebrides. Wonderful very knowledgeable tour guide and excellent hotels. Thoroughly recommend.." – Carol Mellors on A Grand Tour of the Outer Hebrides, August'23
"Excellent and attentive staff. Both driver and guide were excellent. Itinerary was great. Coach and accommodation comfortable." – Guest on A Classic Scottish Steam Break – Stirling Highland Hotel 13 Jul 2023
Our Awards
We are delighted to share that Brightwater Holidays won Best Travel Company for Coach Holidays at the British Travel Awards. As you'll know, we spent last summer rallying for your support and you didn't disappoint, showing your enthusiasm for the trips we offer with your greatly appreciated votes. Thank you so much from the whole team here at Brightwater – this news has made our year!
Previous accolades and continued success
Elsewhere, the past year has been a wonderful journey for us, with our very own Jenni Duncan being named a finalist for the coveted Excellence Award, which rewards brilliant service to group travel organisers, and Brightwater being shortlisted for the Best Coach or Tour Operator at the Group Leisure and Travel Awards. We have also won a handful of British Travel Awards over the past few years, including Best Coach Holiday Company in 2020 and both Best Special Interest Holiday Company and Best Coach Holiday Company in 2019. We do hope that 2023 offers as many such occasions to celebrate.
Solo Travellers
We know that a good proportion of our valued guests travel solo, which is why our attention has turned more than ever to reducing and eliminating single supplements where possible. In our recent annual survey, over 60% of our solo travellers told us that the most important factor when choosing a holiday was that it offered either a low single supplement or none at all, and we are working hard to ensure we can provide this. We continue to increase our single places year on year and we intend to carry on making our solo travellers feel more than welcome here at Brightwater. The next most important factor was enjoying a holiday with travel companions who share the same interest and with our collection of garden holidays and scenic Scottish tours, rest assured you will be in great company with like-minded guests. Another crucial part of the solo travel experience for Brightwater guests is the safety of taking a holiday with a group. We know it can be daunting to travel alone, but with Brightwater, you are never alone unless you choose to be. Our holidays are inclusive, informal and fun, and our guests are some of the most pleasant people you could care to meet. Friendships are formed and our tour staff are very much part of your group, making for convivial mealtimes and great chatter!