MV La Belle des Océans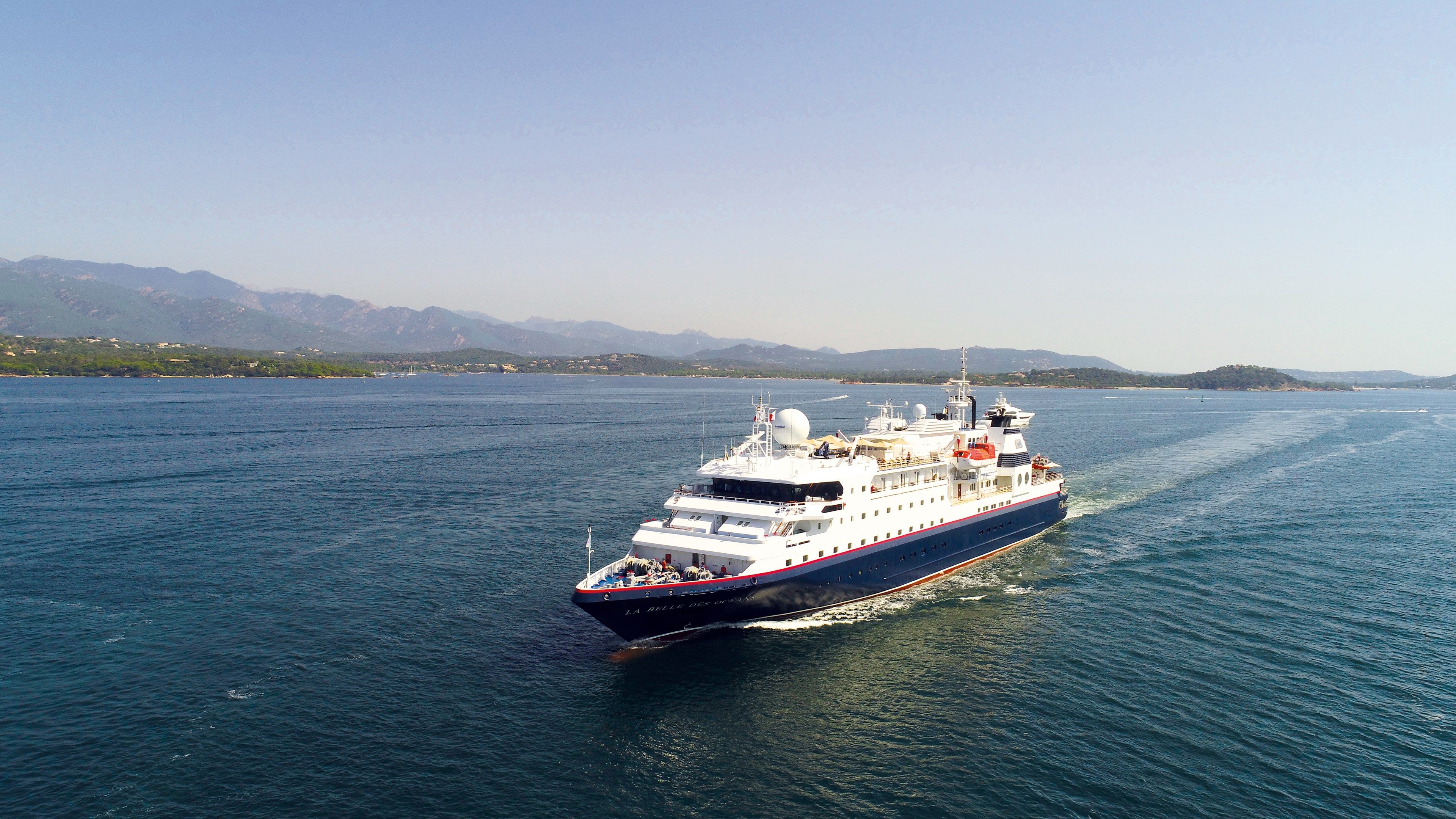 The MV La Belle des Océans, an elegant Premium ship measuring 103 metres long and 15 metres wide, accommodating 130 passengers in 65 spacious cabins and suites, all with exterior views. Cabins on deck 3 have 2 portholes and on decks 4, 5 and 6 have a panoramic window and each includes marbled bathrooms with walk-in shower, safe, desk, flat-screen TV, refrigerator, hairdryer, alarm clock and telephone.
On board features include a lounge / bar, swimming pool, fitness centre, spa and wellness lounge. The restaurant, where all meals are served during the cruise, offers delicate contemporary and international cuisine in a sophisticated setting, where large windows allow guests to enjoy panoramic views. A grill restaurant is also located on the outer deck.