Pompeii vs Herculaneum

Pompeii and Herculaneum are two incredible sites worthy of a visit from every archaeological traveller, but you may well have heard much more about one than the other. Both destroyed and subsequently preserved by the eruption of Vesuvius in AD 79, Pompeii is undoubtedly more famous – an instantly recognisable name known the world over. This is a sprawling site that covers around 170 acres and an entire day isn't enough for many visitors, thanks to its many frescoes, ancient wheel ruts that can still be observed in its stony ground and its erotic graffiti. Herculaneum, on the other hand, is often missed or looked over by people exploring this part of Italy, but it is well worth a trip. There are many reasons why discovering its remains are important, from its more compact size to its incredibly well-preserved buildings. So, Herculaneum vs Pompeii? Let's get into it.
Can you visit Pompeii and Herculaneum in one day?
Well, in terms of distance, the answer would have to be yes. It takes around half an hour to drive between the two locations – traffic permitting – although we wouldn't recommend cramming them both into just one day as there is too much to explore in each. On one best-selling flagship Pompeii tour, you will spend one full day at Pompeii itself and then another morning is dedicated to neighbouring Herculaneum. This seaside city was buried beneath 23 metres of pyroclastic flow, which perfectly preserved everyday objects as well as houses, right up to their rooftops.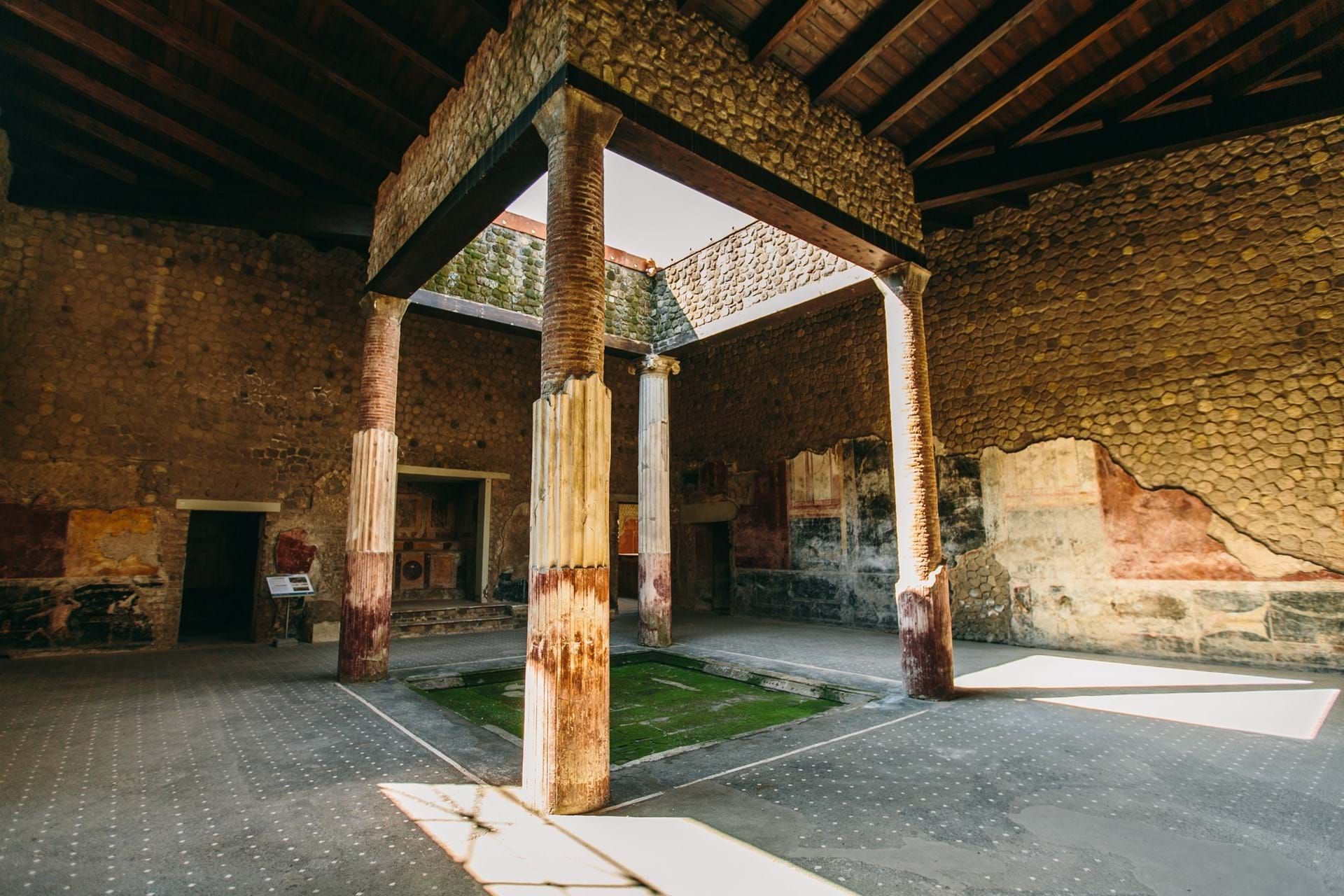 How are Pompeii and Herculaneum different? 
Pompeii is the bigger of the two sites, taking significantly more time to explore in full. Herculaneum is smaller, meaning that you can get around and discover its evocative remains in just a half-day if you're pushed for time. As Herculaneum tends to have fewer visitors, it can make for a more pleasant touring experience – especially under the heat of the southern Italian sun. Interestingly, Pompeii's destruction by Vesuvius's eruption was more direct and this volcano completely incinerated everything in its path here, whereas Herculaneum was buried under slower-falling ash. This meant that the preservation of buildings was much more complete, with entire houses as well as the items contained within them essentially frozen in time.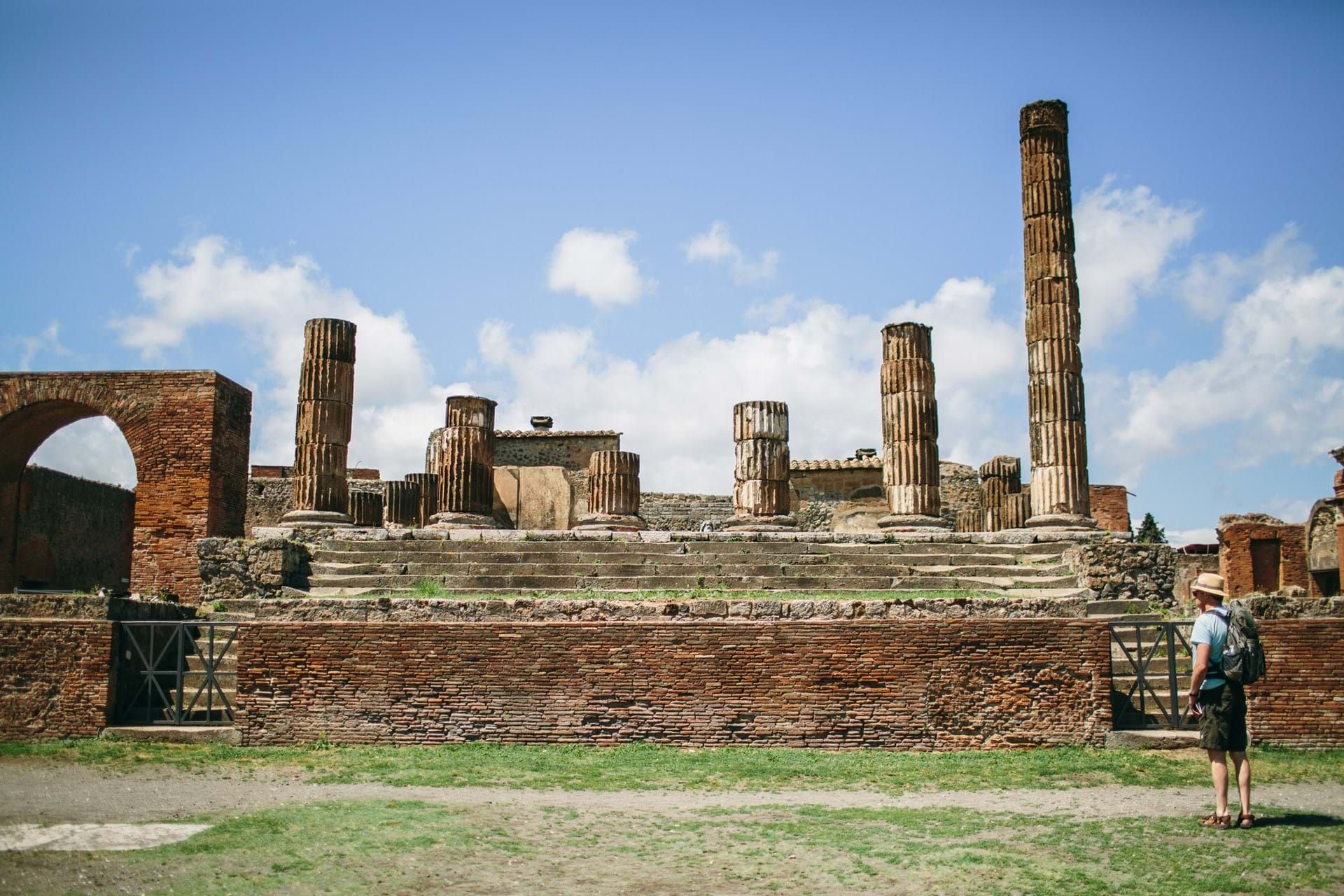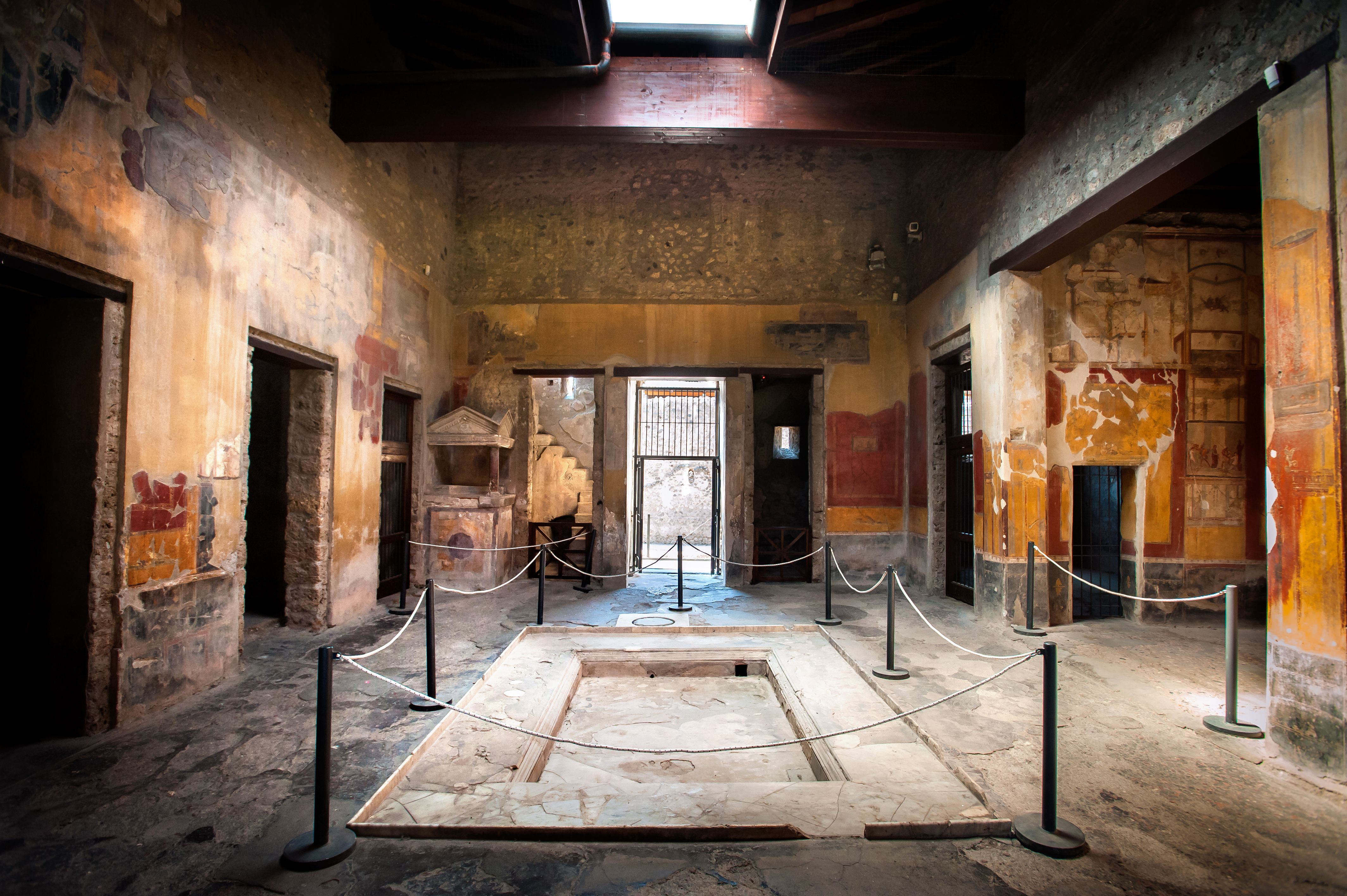 Which is better, Pompeii or Herculaneum? 
This entirely depends on your definition of better. If you're looking for the more iconic sites, which you may have come across in books or on screen, Pompeii is the stronger choice. Here, you will find brothels, an amphitheatre and an array of amazing frescoes that will probably look familiar to you once you stand before them in person. Herculaneum is perhaps more suited to travellers with limited time to explore and who are after glimpses of more complete ruins. As the richer of the two cities, the artefacts that remain here, such as lavish mosaics, perhaps tell more vivid stories about the citizens who once called it home. It should also be noted that if you're up for a full-on day of walking, choose Pompeii. Those of us with less mobility might prefer the more modest yet equally fascinating site of Herculaneum.
Where are the Pompeii bodies located? 
The iconic plaster casts are visually striking and instantly recognizable, and you will find them dotted around the archaeological site of Pompeii. It's worth noting that the famous casts were made by excavators who poured plaster into the spaces around the human remains to bring their fateful poses back to life. At Herculaneum, the famous remains of the bodies at the warehouses have been removed and replaced with a faithful simulation of the skeletal remains and how they were found.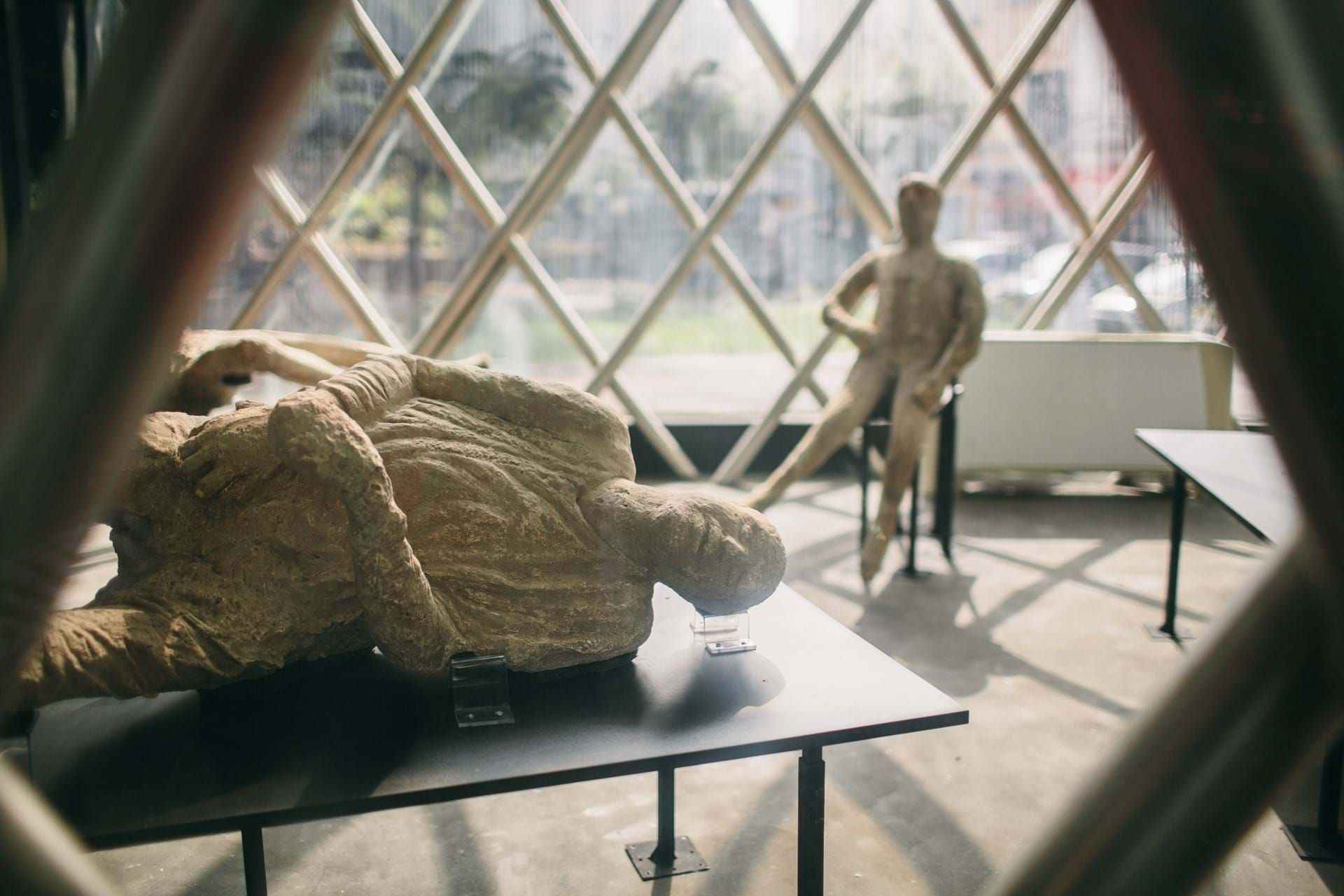 When is the best time to visit Pompeii and Herculaneum? 
Due to the heat of the Italian summer, its advisable to avoid the peak months as you will be spending a considerable amount of time outside. Our Pompeii tours pause in late May and resume again in mid-September, which should ensure that your trip is as pleasant as possible. There's also something special about experiencing these sites in winter, so do consider departures that take place very late in the year or very early. Travelling off-season also means you will avoid the typical tourist crowds that can make both Pompeii and Herculaneum feel very busy at times.
Can you visit Vesuvius? 
Yes, you can – and it's worth the trip as the view from the top will put the history of Pompeii and Herculaneum into context in a way that books or films simply cannot. If you book our Pompeii, Herculaneum & Classical Campania tour, a bus will take you most of the way up this mighty volcanic crater, and then a short walk is required to reach its summit. From the top, you'll also be able to observe different coloured lava rock that sits in layers.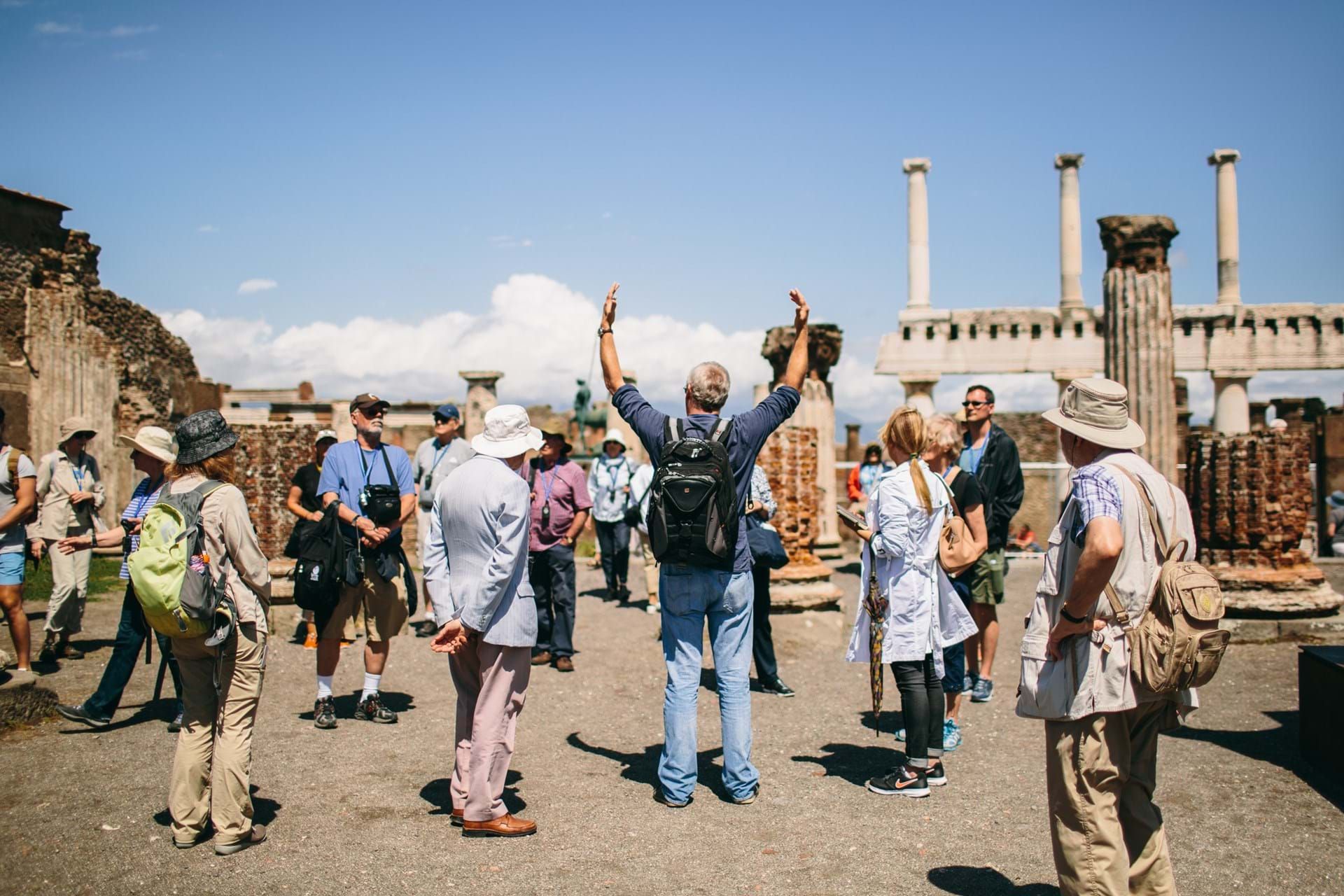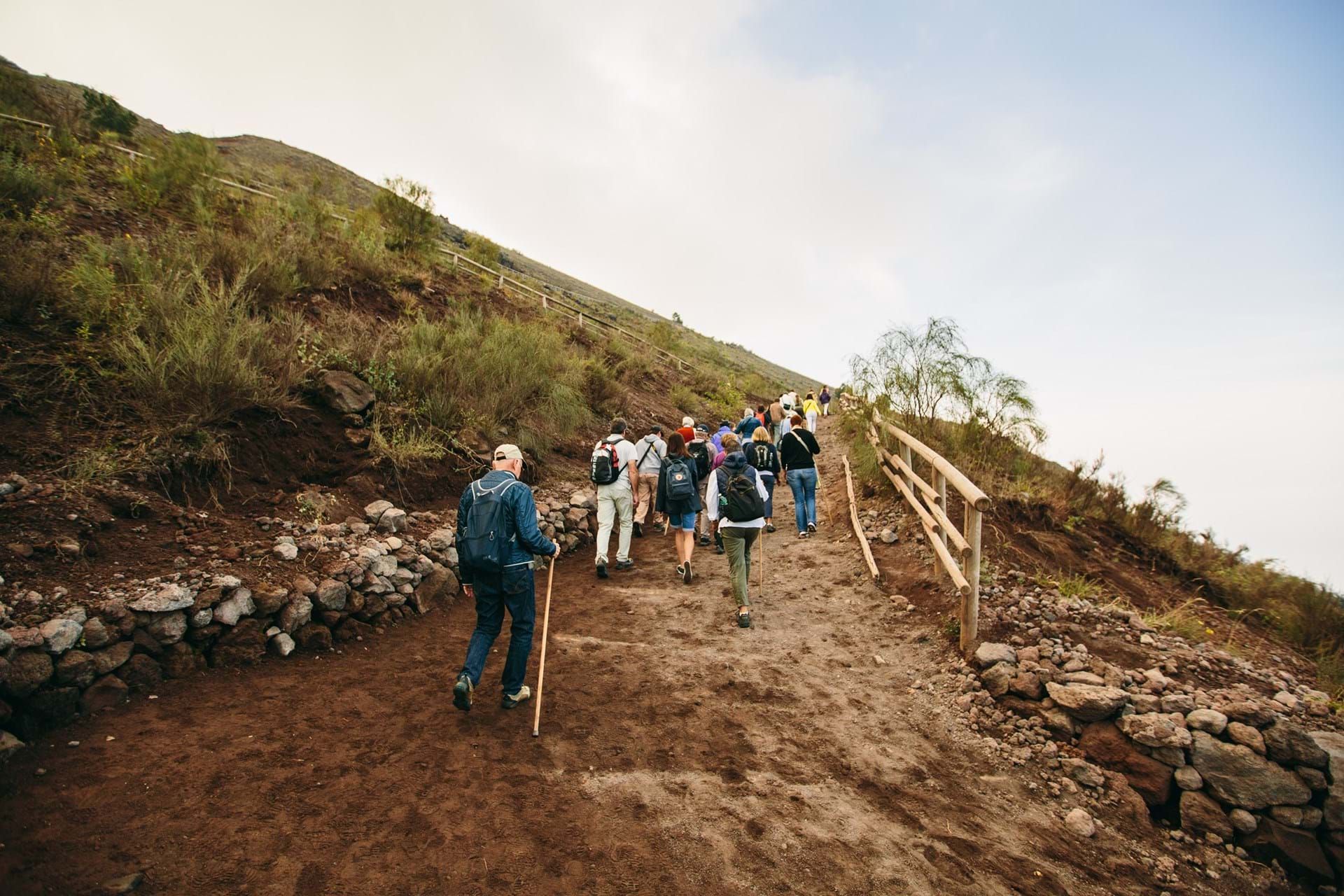 Is it worth returning to Pompeii and Herculaneum? 
As much as Pompeii is the ideal destination for the first-time archaeological traveller, it is also perfect for those wishing to return. Why? Well, this is a site where something new is always being discovered and excavation projects are ongoing, so no two visits will be the same. As our award-winning Pompeii tours are led by experts, many of whom have personally excavated there, we ensure new houses – such as the recently reopened House of the Vettii – and exhibitions are included on the itinerary where possible to keep things fresh. What's more, we also offer a selection of special access experiences on our flagship tour of Pompeii, so if you've been before, we can guarantee that you've never encountered this mighty site and its surrounding areas the Andante way.
NEWSLETTER
Opt-in to our email newsletter and hear about new offers first.