Lake Garda & the Cities of Veneto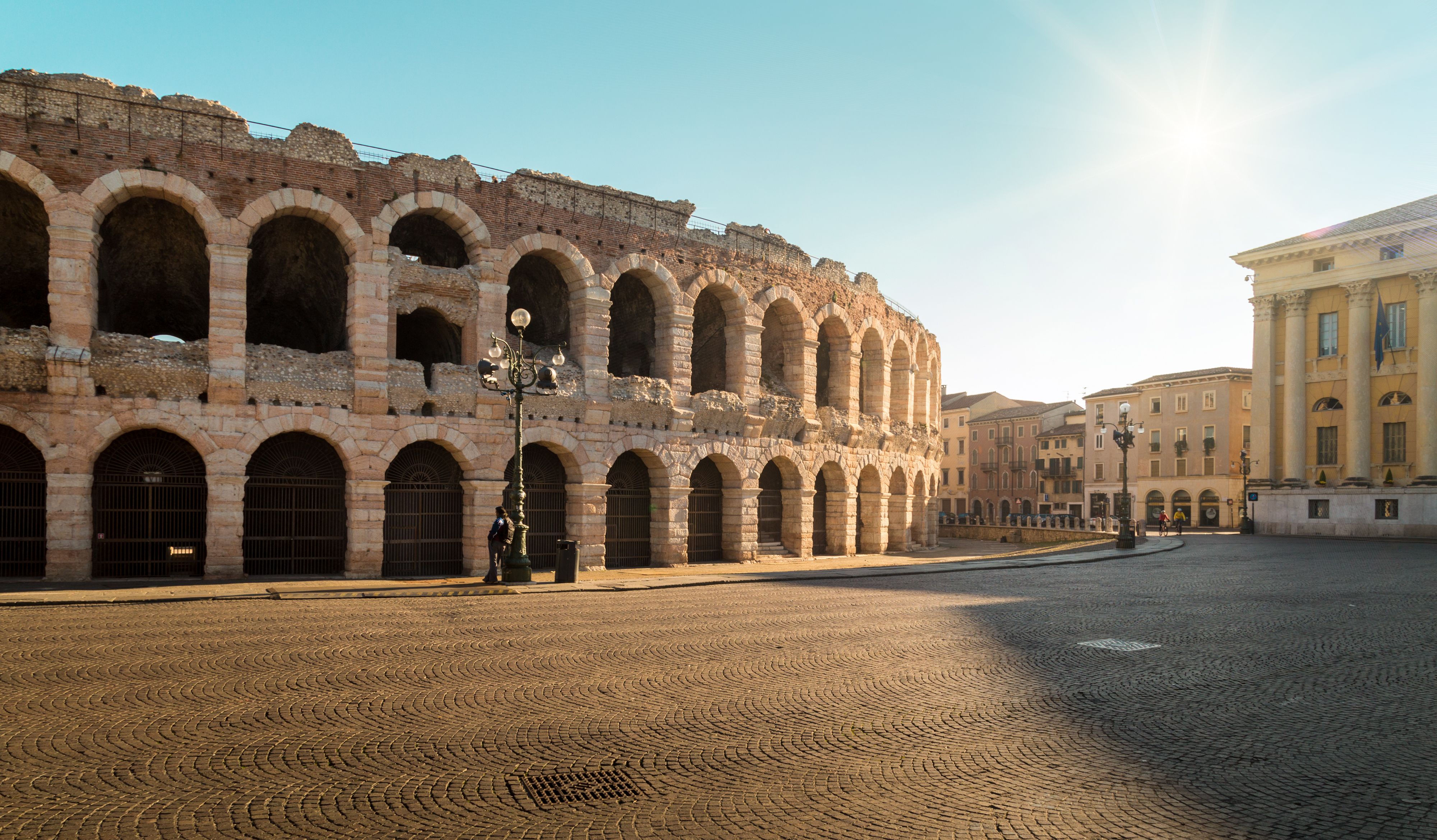 Summary
Romans to the Renaissance
From Roman Province to Doge Republic, the Veneto has a long and illustrious history. We take a closer look at the intriguing area around Lake Garda and explore a truly unique mix of archaeology, art and architecture. From a prehistoric cave site adjacent to a 15th century 'Roman' villa, to a medieval monastery perched on the steps of an ancient Roman theatre, there is a great deal to unpick here. Visiting in the quieter months of spring and early autumn, we enjoy the undulating landscapes of vineyards and olive groves which surround the southern shores of Lake Garda and explore the pretty piazzas, medieval market places and tangled streets of Verona, Vicenza, Mantua and Padua. We're sure this tour will hold your imagination and to cap it all, we will be in the region of the Valpolicella wine villas – noted for their products and histories.
departures:Select Your Departure Date
Benefit from this limited time offer:
Save $463.50 on this tour with our current offers.
Save 10% on this tour with our pay in full discount.
What to Expect
Discover the extraordinary cave site of Fumane, one of the major prehistoric archaeological sites in Europe
Enjoy the picture-perfecting setting and cobalt blue waters of Lake Garda, Italy's largest lake
Explore the beautiful cities of Verona and Vicenza, Padua and Mantua and their plethora of UNESCO World Heritage sites