Power and Pilgrims: In the footsteps of Saints at Durham Cathedral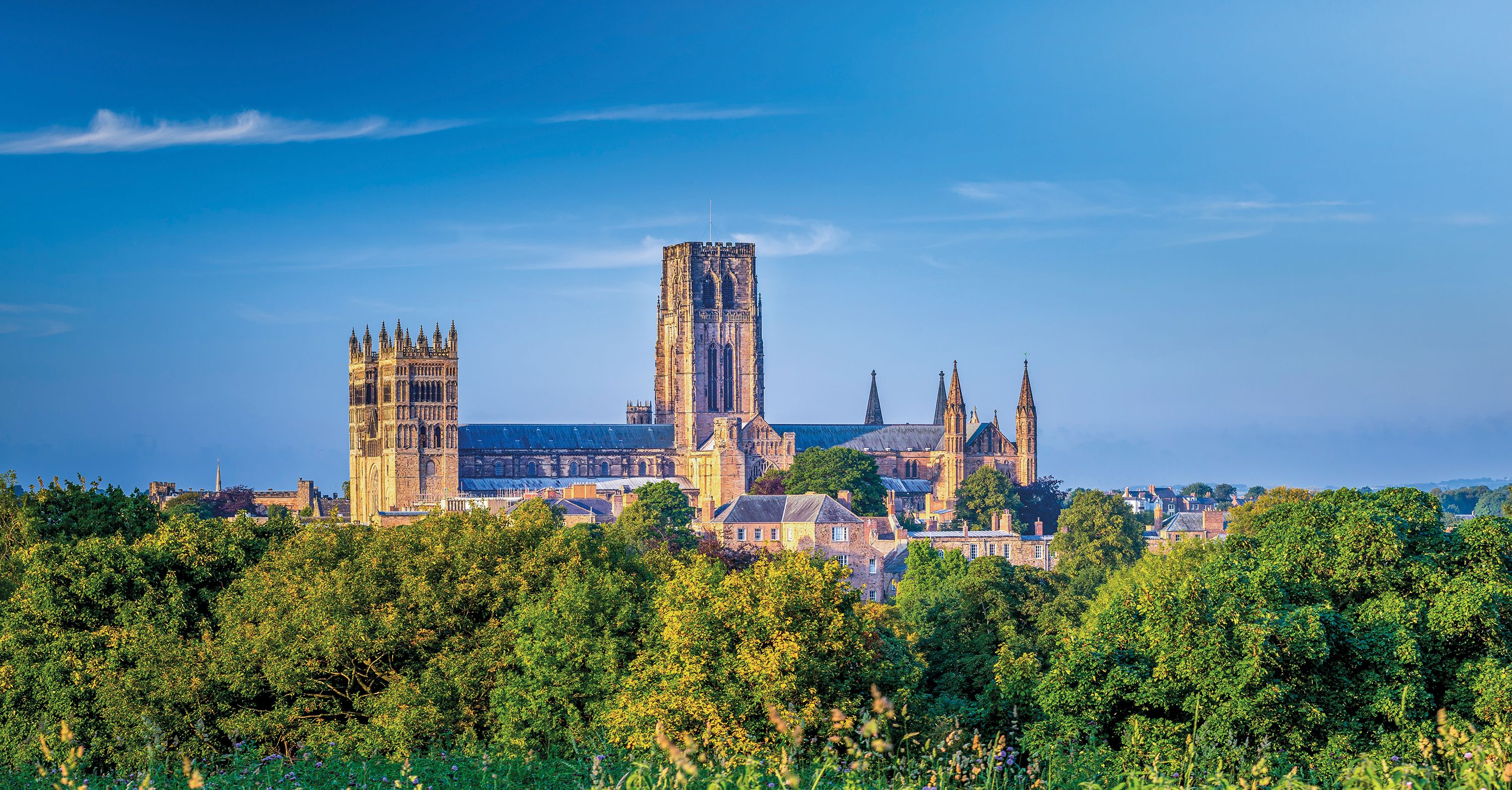 Summary
Bill Bryson described Durham as 'the best Cathedral on planet earth', and here we find out why. Located in the heart of the former Kingdom of Northumbria, from its origins as a Norman powerhouse and seat of the unique Prince Bishops, to its current status as a UNESCO World Heritage Site, Durham Cathedral is a former medieval Benedictine monastery constructed around its famed resident saint, Cuthbert, the Anglo-Saxon Bishop of Lindisfarne, who quickly became England's prime saint. With pilgrims flocking through its doors, an ongoing rivalry with St Thomas Becket of Canterbury saw Durham respond throughout the medieval era, constantly eager to impress and outshine their southern rival—and many others. And that they did, turning the site into an exemplar of the Romanesque architectural style.
On this study day, we will travel through the history of this great dynamo of monasticism. Commencing with the Norman, we will emerge into the Gothic, as we explore several revolutionary innovations of the style. Along the journey, we will be regaled with the origin tales of how the relics of St Cuthbert were crucial to the founding of the monastery by the monks of nearby Lindisfarne who fled their island home when the Vikings came calling. We then hear how the cathedral grew up around his tomb which became a popular site of pilgrimage, not to mention how this experience was enhanced by the interment of the body of arguably England's greatest historian, the Venerable Bede. Scaling its hulking western towers, not to mention the complete cloisters towards the stunning reconstructed Chapter House—once used in the Harry Potter films—we also visit the former 14th-century Monks' Dormitory and medieval Great Kitchen where the Treasures of St Cuthbert exhibition is housed, including his famous pectoral cross and wooden coffin. The final jewel in the crown, however, comes with a private organ recital in the 17th-century carved wooden choir stalls of the choir, to provide some solemnity to end the day.
Explore the story of Christianity in the North of England, in architecture, art, saints and pilgrims.
We would recommend using Park and Ride as a congestion charge is used in the centre
Belmont Park and Ride DH11 1SR
Sniperley Park and Ride DH1 5RA
Howlands Park and Ride DH1 3TQ
The buses run to the City centre and your ticket will allow you to transfer to the Cathedral Bus if you do not wish to walk up the hill.
departures:Select Your Departure Date
What to Expect
Private Organ recital
Climb the central Tower
Guided tour by Dr Emma Wells