The Island of Sardinia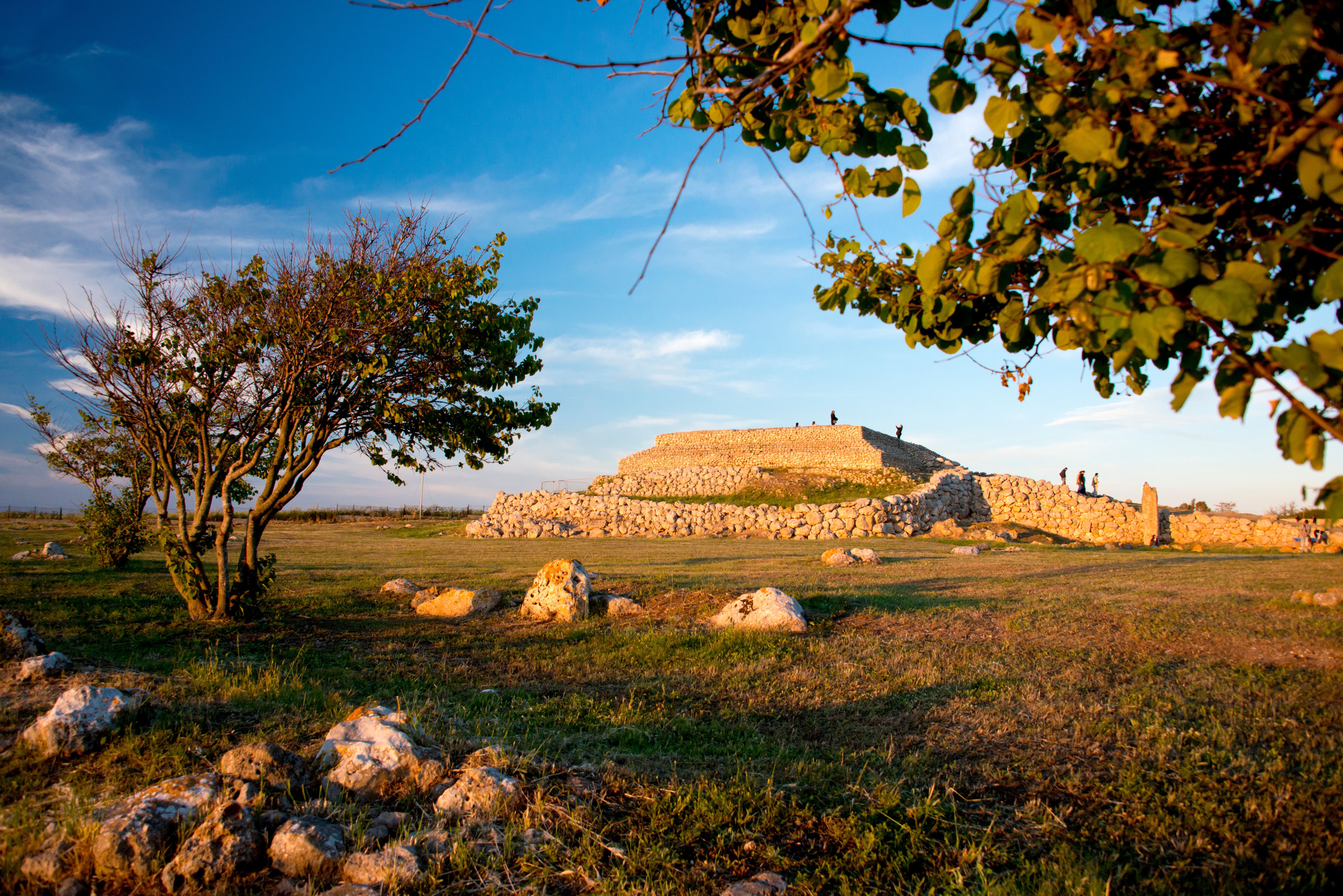 Summary
Neolithic, Nuragic and Punic Mysteries of this Mediterranean Island
Sardinia offers one of the richest and most fascinating standing archaeological repertoires in Europe. It is the second of the Mediterranean's two "mega islands" (after Sicily) and now one of the least populated regions in Europe. Known to the Greeks as Sandaliotis ("Sandal", due to its shape), or Ichnoussa ("Stepping stone"), the island has seen Phoenicians, Greeks, Carthaginians, Romans, Arabs and Catalonians come and go. Before them, the mysterious Nuraghi people left an astonishing plethora of wonderful archaeology, which is brilliantly preserved, jutting out of the bucolic landscape. Sites to see include the only ancient Pyramidal structure known in Europe from the late Neolithic period; stunning unique inverse pyramid-shaped sacred springs; painted and engraved rock-cut tombs (so-called "fairies houses"); mysterious Nuraghi towers; impressive giant statues of warriors and archers, possibly the earliest in the Mediterranean outside Egypt, wielding shields and bows; and controversial Punic "Tophet" cemeteries. Like all Mediterranean islands, Sardinia offers a veritable palimpsest of archaeology, as different peoples who colonised the island over millennia left their marks here. What is more, like Sicily, Sardinia offers a breathtaking landscape made all the more delightful by its wonderful cuisine.
departures:Select Your Departure Date
Benefit from this limited time offer:
Save £425 on this tour with our current offers.
Save 10% on this tour with our pay in full discount.
What to Expect
Visit the highest Bronze Age structure in the Mediterranean at the Nuragic site of Su Nuraxi at Barumini
Travel in 4x4s to visit off the beaten track sights such as the megalithic chamber tomb at S'Ena e Thomes and the Nuragic complex of Sa Sedda 'e Sos Carros
Examine the island's Phoenician past at Tharros and Sulcis, including mysterious tophets, children's cemeteries
Visit the extraordinary Nuragic well shrine at Santa Cristina with its incredible ashlar masonry